Welcome to UniformsElite.com!
We offer Backless Vest in assorted colors.
for those special occasions, at a discount price to
help meet your formal wear needs.

Mens / Boys / Cadet / 2XLarge
Colored Backless Vest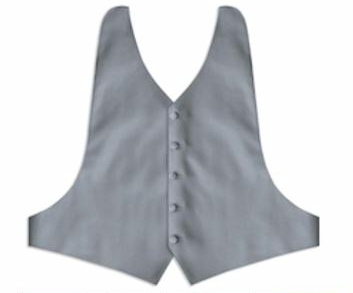 $36.00 Each
Description: Colored Backless Vest - Poly satin, 5 button, Elastic waist & neck adjustment.
Sizing: Mens - Fit-Most (37-50), Boys (3-10), Cadet (12-18), 2XLarge (50-60) Add$2.00
†
Please order at bottom of page.
Canary Yellow
Backless Vest
Caribbean Blue
Backless Vest
Emerald Green
Backless Vest
Lapis Purple
Backless Vest
Porto Lavender
Backless Vest
Tiffany Blue
Backless Vest
Victorian Blue
Backless Vest
We offer a variety of COLORED VEST and assorted COLORED BOW TIES for both MEN and BOYS/ KIDS.
Vest are a great way to add a formal look to your outfit. Whether you are looking for a Backless Vest, or
a silk bow tie, you are in the right place. We sell MENíS BLACK bow ties and BOYS BLACK
bow ties with high quality at no extra cost to you. We offer, Mens Black BOW TIES available in 1Ĺ inch, 2 inch, 2 Ĺ inch and
3 inches high bow ties. Also available are MENS COLORED BOW TIES and BOYS COLORED BOW TIES. In a variety of colors.
For wedding and proms, we carry most of the current colors in Bow ties to match the dresses of your event.
Perfect for catering halls, casinos, school bands, school orchestra / orchestra or choirs. We offer a volume discounts
or quantity discounts on bulk bow tie orders.
We offer affordable men's formal wear including ties, bow ties, cummerbunds, and vest available in black and a variety of colors.